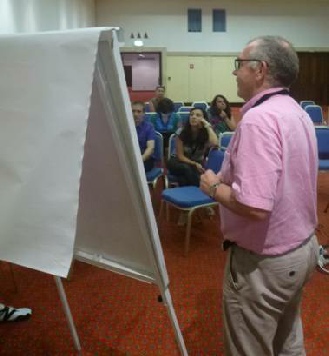 GAETSS Gamification Workshop
The Gamification workshop is a tailored client centric workshop designed to enable participants understand and apply Gamification to specific objectives. The workshop uses Gamification practices to help participants not only understand and appreciate the value of Gamification and how it can be applied to everyday processes and activities but also to deliver maximum value and enjoyment to everyone involved.
The workshop can be run as a short one hour taster suitable for boardroom briefings or business breakfasts or a longer two day workshop during which clients will be coached and mentored whilst designing their own Gamification project.