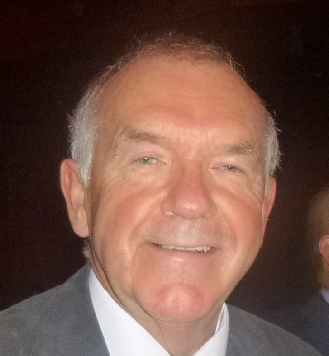 David Wortley C.V.
Executive Summary
David Wortley is a freelance consultant on the strategic use of Gamification and immersive and Enabling Technologies such as serious games, virtual worlds and social networks. Since leaving IBM in 1984 to set up his first consultancy, Mass Mitec, after a very successful career as a Sales and Marketing Executive working with major corporate customers such as Courtaulds, David has been a pioneer and thought leader in the application of leading edge technologies technologies for the development of business and society. He founded the National Presentation Network in 1992 and has worked internationally since 1998 on Community Informatics and Regional Development projects. His innovative early adopter usage of disruptive technologies includes :-
Video projectors for business presentations (1984)

PC Telex mail-merge newsletters (1984)

PC Electronic Mail (1985)

PC design and production of 35mm slides (1985)

Diskfax remote file transfer (1991)

Establishment of National Presentation Network with 100+ retail outlets

Desktop Video Conferencing (1996)

Web Site (1997)

Serious Game for Conference Exhibitors (1997)

Global Webinars with video, chat and presentation slides (2000)

Virtual Classrooms Field Training (2001)

Radio with Pictures (Combined Radio, Teleconference and virtual classroom – 2002)

Hybrid Conferencing (2004)

Virtual World based hybrid conferences (2007)

Design and Launch of Serious Games Institute (2007)
His pioneering work has helped businesses, communities and individuals leverage the power of these technologies for competitive advantage and business/personal development. This work has been recognised through his Fellowship of the Royal Society of Arts and Commerce (FRSA) and his appointment as an expert adviser on Serious Games and Augmented Reality for the EU's Vision 2020 strategic document prepared by the ICT Directorate, his role within the EU's LUDUS project and his regular invitations to deliver keynote presentations at international conferences.
Most recently, David has completed a one year Research Fellowship at De Montfort University, supporting links between the University and the Games Industry. Prior to this, between 2006 and 2011, David was Founding Director of the Serious Games Institute (SGI) www.seriousgamesinstitute.co.uk at Coventry University and was responsible for the development of the Institute as a global thought leader in the application of immersive technologies (which include video games; virtual worlds and social networking) to serious social and economic issues such as education; simulation; health; commerce and climate change. Working with academics; regional development agencies and leading computer games companies, David made the SGI a focal point for games based learning, simulation and immersive 3D virtual environments and an engine for innovation and social and economic regeneration.
Education
Post Office Telecommunications National Scholarship 1967 – 71
BSc (Hons) Electronic & Electrical Engineering (Birmingham Univ) 1971
Post Office Telecommunications Scholarship for Management Studies 1974 – 75
Diploma in Management Studies (Distinction) 1975
Telecommunications Courses with Post Office Telecommunications 1971 – 79
Computing Technology and Sales Courses (IBM) 1979 – 84
Various Technology Courses, Workshops and Conferences 1984 – 2011
Professional Qualifications
BSc (Hons), CEng, MBIM, DMS & FRSA
Career History
Freelance Consultant and Founder of Immersive Technology Strategies 2011 to Present
Research Fellow at De Montfort University 2012 – 2013
Founding Director of Serious Games Institute 2006 – 2011
Freelance Project Manager for Agilent Global E-Learning 2000 - 2005
Founder of Mass Mitec Business Communications Specialists 1984 – 2006
Marketing Executive at IBM General Systems 1979 – 1984
Management Tutor at Post Office Telecomms College 1978 - 1979
Executive Engineer at Post Office Telecomms 1971 – 1978
Student Apprentice Scholarship at Post Office Telecomms 1967 – 1971
Industry Awards / Recognitions
Young Manager Award (Post Office Telecomms)
IBM System / 38 National Demonstrator Winner
Microsoft Powerpoint Centre of Excellence
Software Publishing Regional Sales Award
Rural Business of the Year Award
Regional ICT Enterprise Award
Broadband Britain National Runner-Up (Education)
Multimedia Demonstrator Programme Award
Community Access to Lifelong Learning Award
Fellow of Royal Society of Arts
Post Office Telecommunications Scholarship for Management Studies 1974 – 75
Diploma in Management Studies (Distinction) 1975
Telecommunications Courses with Post Office Telecommunications 1971 – 79
Computing Technology and Sales Courses (IBM) 1979 – 84
Various Technology Courses, Workshops and Conferences 1984 – 2011