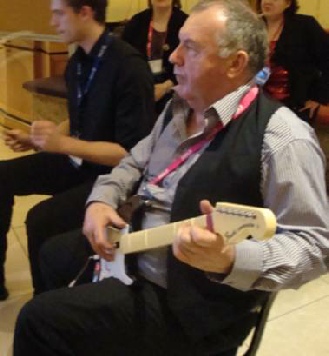 GAETSS Event Entertainment Services
No respectable international conference should be without some form of entertainment or cultural activity that stays in the mind of the delegates and makes them eager to return in future years and spread the word about how fantastic and memorable the conference was.
We have for many years organised and managed a variety of different types of entertainment activity. Today my principal offerings are based on delegate participation in video game technologies such as Guitar Hero and Rock Band. Every delegate, no matter how inexperienced with musical instruments or vocals can join in playing along with the fellow delegates or simply shouting and cheering encouragement or abuse from a safe distance. A good night is guaranteed for all !!
Boardroom technology briefings normally require some preliminary consultancy meeting time to understand your current organisational strategies and processes.