<![if !vml]>

<![endif]>
August 2017
Artificial Intelligence, Drone Technologies, Transmedia Storytelling
Insta 360 Technologies, Immersive Education,
Gamification vs Serious Games, Digital Health Conferences,
Impact of Disruptive Technologies on Business Processes
Recent Articles and Presentations, Future Events Listing
 
Welcome to the GAETSS August 2017 Newsletter. The summer break is coming to an end with a raft of new product developments, news items and upcoming events.
In this Edition
<![if !supportLists]>· <![endif]>Artificial Intelligence
<![if !supportLists]>· <![endif]>Drone Technologies
<![if !supportLists]>· <![endif]>Transmedia Storytelling
<![if !supportLists]>· <![endif]>Insta360 Technologies
<![if !supportLists]>· <![endif]>Immersive Education
<![if !supportLists]>· <![endif]>Gamification vs Serious Games
<![if !supportLists]>· <![endif]>Digital Health Conferences
<![if !supportLists]>· <![endif]>Impact of Disruptive Digital Technologies on Business Processes
<![if !supportLists]>· <![endif]>Recent Articles and Presentations
<![if !supportLists]>· <![endif]>Future Events Listing
<![if !vml]>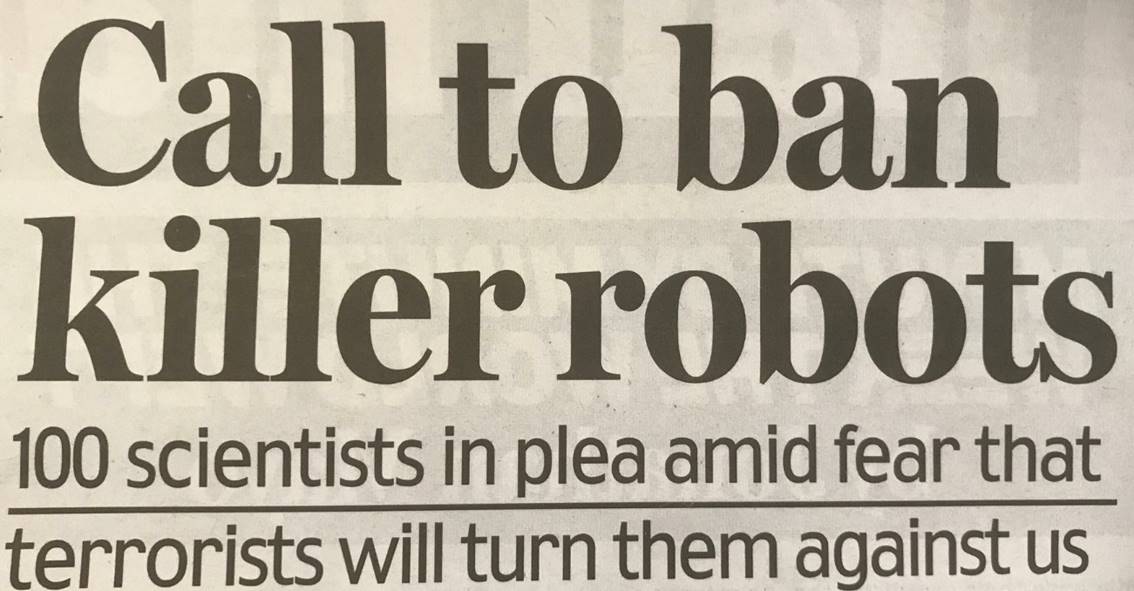 <![endif]>
Recent Headline in the Daily Mail National Newspaper
This month's GAETSS E-Newsletter has a strong focus on Artificial Intelligence and its impact on the world we live in. In my "Gadgets to God" book, the key message is that within my lifetime the world has changed from the time I was born when human beings used their skill and intelligence to get the best from machines to today when machines are increasingly using their skill and intelligence to get the best from human beings.
This month's recent headline in the Daily Mail about "Killer Robots" sensationalises what is likely to be a serious problem for society. The word "Robot" has connotations which create images of "mindless, relentless creatures" with superhuman strength but the real story about robotics is the use of increasingly sophisticated artificial intelligence and machine learning which, far from being mindless and "robotic", is capable of levels of decision making and reaction times far better than human beings.
The scientists are right to express their concerns but the notion of being able to prevent these technologies falling into the hands of terrorists is impossible. The genie is already out of the box and cannot be put back in. These technologies and capabilities are already available, affordable and accessible to consumers all over the world. Unlike nuclear technologies which, because of their complexity and cost, have been largely contained, artificial intelligence is already embedded in everyday, cheap consumer devices, many of which are vulnerable to hacking.
The articles in this month's e-newsletter illustrate some of these developments which are both empowering and potentially threatening to the future of humanity.
The DJI Spark Drone using Gesture Recognition
I have been an enthusiastic early adopter of drone technologies for capturing and sharing places, people and activities from an aerial perspective. My 3DR Solo drone has some sophisticated artificial intelligence functions which are not only designed to make it safe and reliable but also to enable me to take high quality pictures and cinematic effect videos all under the control of my smartphone.
From the time that I first set up my 3DR Solo and connected my smartphone to its controller and aircraft, there have been regular periodic firmware and mobile application updates designed to make my 3DR Solo more and more intelligent and autonomous when used for popular effects such as "video selfies", "Orbits" and "Motion Tracking". These regular updates have been automatically notified to me each time I switched on the drone and its controller and, once I accepted the updates, they have been automatically applied to my drone and mobile phone.
In making these continuous updates, I have always trusted the manufacturer to provide updates which are safe and extra value to my product, giving me extra functionality and ease of use. Several months ago, the manufacturer discontinued its development of consumer drones because of market competition and falling prices. 3DR now concentrate on professional drones for specific markets so, although I am very happy with what my drone can do for me, I will no longer be receiving any firmware or software updates from the original manufacturer.
Competition from other consumer drone manufacturers such as the Chinese company DJI was a primary reason for 3DR's withdrawal from the market. DJI have a very comprehensive range of consumer and professional drones, all of which rely extensively on artificial intelligence for their functionality and ease of use. A prime example is the tiny DJI Spark drone which uses artificial intelligence (AI) for both facial and gesture recognition. Priced at around £500, this tiny drone can safely take off from your hand using facial recognition and will respond to gestures to control it. In addition, it has the ability to recognise and avoid obstacles, especially useful when using the drone to track and film movement.
<![if !vml]>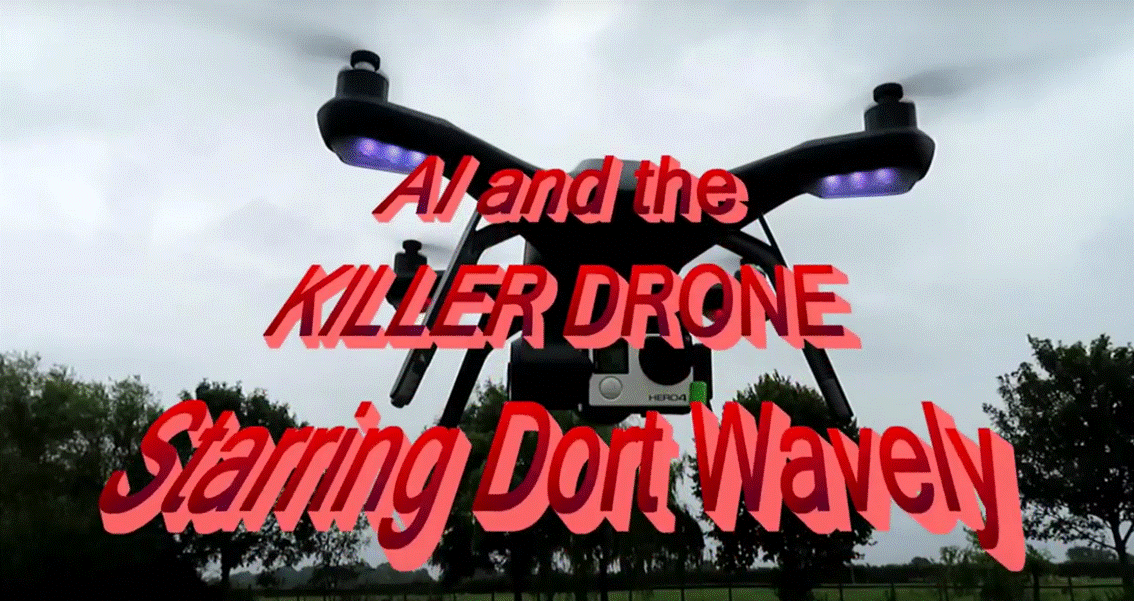 <![endif]>
YouTube Video illustrating Transmedia Storytelling Techniques
Combining the concepts of the first two articles, namely the idea of "Killer Robots" controlled by artificial intelligence being hijacked by terrorists and increasing sophisticated consumer drones also controlled by artificial intelligence, I decided to create a story to communicate these ideas in a possible and viable scenario. Readers of this newsletter may well have read articles about the potential of consumer drones to cause aviation disasters or drop explosive devices onto targets.
I wanted to use transmedia storytelling to raise awareness of a different potential issue – the mass hacking of intelligent devices to cause societal chaos and casualties. I used the August break from my normal hectic workload to explore the idea in the format of a spoof horror movie based on the hacking of my 3DR drone firmware to turn it into a killer drone activated when I used the 3DR Solo "Selfie" function
In making the YouTube video "AI and the Killer Drone", I was assisted by my partner's niece to create the story line and combined the footage from her camera, my own camera and the drone camera edited in Cyberlink PowerDirector with audio and video special effects and soundtrack from royalty free libraries. The storyline and editing owe much to my teenage years watching Hammer House of Horror movies at the local Regal cinema.
If you are interested in using transmedia storytelling to communicate or raise awareness, please do not hesitate to contact me.
Insta360 Technologies
<![if !vml]>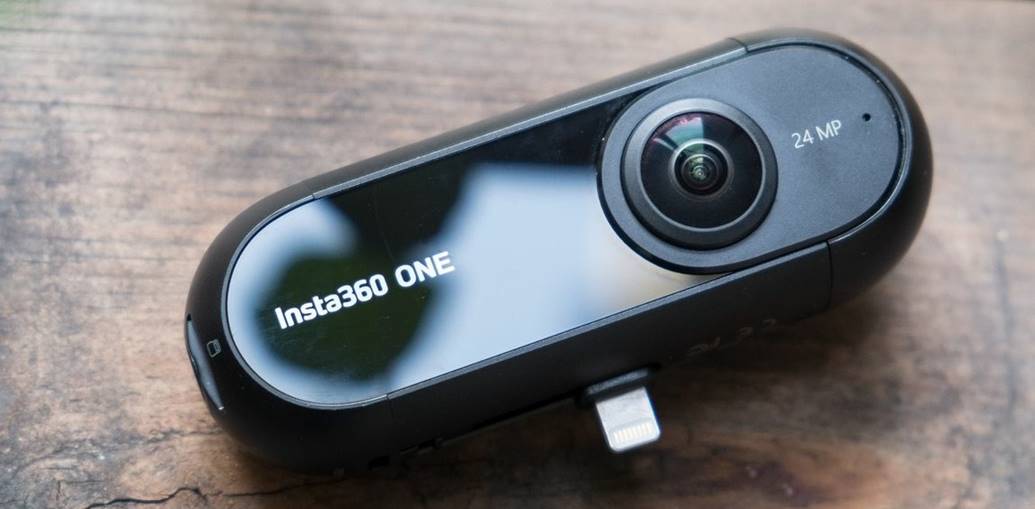 <![endif]>
The Remarkable new Insta360 One Camera
As well as drones, I have also been an enthusiastic early adopter of 360 camera technologies and have captured many still images and videos with my Ricoh Theta S 360 camera which, when I bought it over 12 months ago, I chose because I felt it offered the best functionality, ease of use and value for money.
I have created my own "360in360 Transmedia Storytelling" YouTube channel where I have posted numerous videos made using the Theta S camera and edited using Cyberlink PowerDirector15 software which has some powerful 360 video editing tools. On August 28th, there was a new product announcement from Insta360, manufacturers of a range of 360 degree imaging devices which range from the entry level "Nano" camera to a professional multi-lens product with very high levels of fidelity. The new Insta360 One device is set (in my opinion) to be a real game changer for 360 degree imaging by virtue of its performance, price and adaptability to a wide range of applications from live streaming via YouTube and Facebook to high quality photography and video.
As with all emerging technologies like this, their potential and market adoption will be strongly impacted by other technologies upon which they are dependent, primarily, in this case, broadband infrastructure and VR viewing technologies.
I have already placed my order for an Insta360 One and can't wait to try it out – delivery is expected at the end of September.
Immersive Education
Immersive Italy Summit in November 2017
Learner engagement and "immersion" in learning activities is a very important factor in the effectiveness of learning and development programs. This is one of the reasons why serious games are gaining traction as a tool for all kinds of learning applications. Immersion or the so-called "flow" experienced in games is a phenomenon in which the learner is so absorbed in and concentrating on the activity that they lose the sense of time and awareness of their external environment.
Virtual Reality solutions can help to create this sense of immersion, not only because of the visual experience, but also because VR headsets can block awareness of the outside "real" world. Before the advent of consumer 360 degree cameras, the creation of realistic and engaging virtual environments and learning activities has been a costly and time consuming process but with the latest generation of 360 consumer camera technologies, I believe this is set to change dramatically for a wide range of virtual reality applications, especially learning.
The ability to capture cinematic quality video of real-world events and very high quality 360 degree images will open the door to a new world of possibilities for educators to create immersive experiential learning programs in a very cost effective way and, possibly more importantly, give the latest generation of learners a completely new set of tools for self-directed learning.
I plan to share these ideas and potential applications in a workshop at the Immersive Italy Conference being held near Pisa, Italy in November. In this workshop, I will give delegates the opportunity to not only experience the combination of gamification and 360 degree technologies as it might be deployed in a classroom environments but also provide an opportunity to use the technologies to capture their own 360 degree content and develop their own immersive learning experience based on local culture and heritage.
<![if !vml]>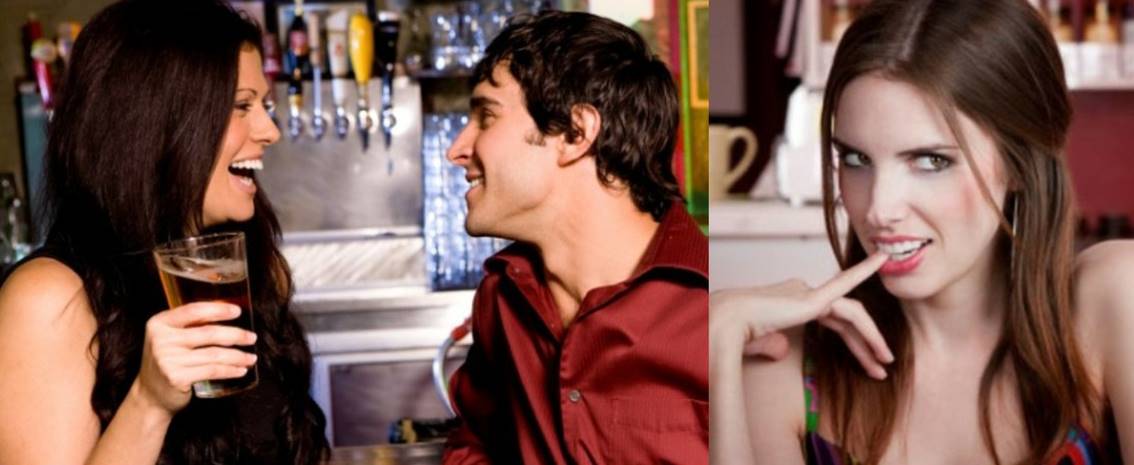 <![endif]>
Serious Game or Gamification ?
I have been involved in the development and exploration of serious games applications for over 20 years and, in that time, I have witnessed the emergence of serious games as a credible tool for not only learning and development, but also for influencing behavioural and attitudinal change. Today, my primary focus of work has shifted towards the concept of Gamification which I believe is poorly understood, even by practitioners.
I also believe that the definition of Gamification as "the use of games mechanics and psychology in non-game scenarios" is seriously flawed because it implies somehow that the use of games mechanics and psychology is a new approach to influencing outcomes in chosen situations.
Although I am not keen on the word Gamification, I am convinced that there is a real need in modern society to develop Gamification skills in people of all ages. From the time we are born, we instinctively use Gamification as a mechanism to explore and influence the world around us. You only need to watch children interacting with each other and their parents to appreciate the process. As we grown older and our lives begin to settle into a pattern, we lose both the motivation for and the ability to use Gamification in everyday activities. Like all human skills involving influencing opinions and behaviour, Gamification can be used both positively and negatively. In its positive use, it can enrich our own life and the lives of those around us and in its negative use it can be manipulative and self-centred. Recognising how to use Gamification positively and also understanding and recognising situations where it is being used negatively is an important life skill and should be an essential element of active citizenship.
<![if !vml]>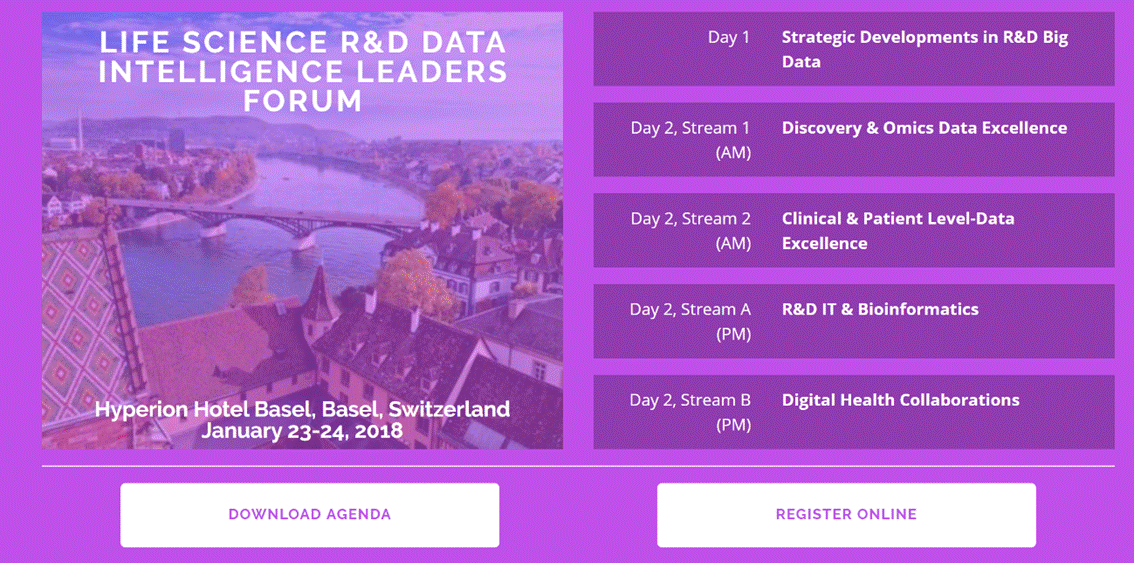 <![endif]>
The Life Science R&D Conference in January 2018
Now that the summer break is drawing to a close, the conference season is beginning and it is evident that Digital Health and the use of digital technologies to influence health and well-being is very high on the agenda. Europe is hosting a number of significant major conferences which are shown in the Upcoming Events calendar in this newsletter.
I will be speaking at the BIT Global Health Conference in Taiyuan, China in November and also in the Digital Health Collaboration stream at the Life Science R&D Data Intelligence Leaders Forum in Basel in January.
Subscribers to my International Society of Digital Medicine (ISDM) European Chapter Newsletter can obtain a special discount on registration at the Basel conference and I am currently trying arrange similar discounts at other major conferences where ISDM has a presence.
If you would like to receive specific updates and special offers around Digital Health/Medicine/Well-Being events, please contact me by email.
Impact of Disruptive Digital Technologies on Business Processes
<![if !vml]>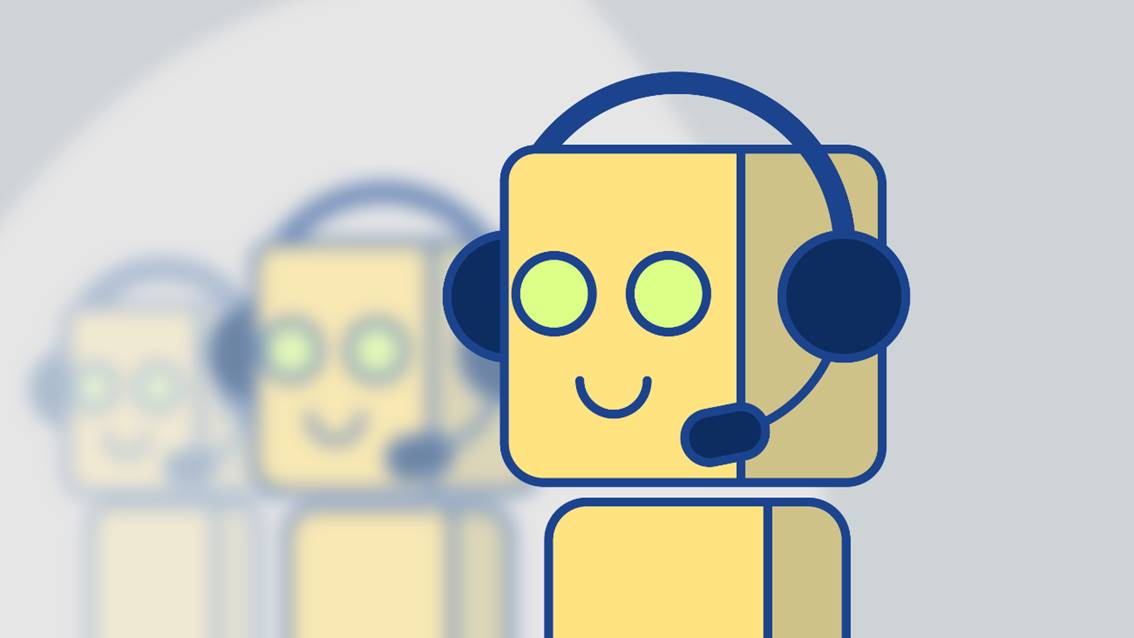 <![endif]>
Robots and Humans in business processes
I have now written a number of articles which have been published in the prestigious Cutter Business Technology Journal. The most recent article was about digital disruption and the challenges and opportunities this creates for business. I am now about to start writing about the impact of digital disruption on business processes as we move into an age where, through artificial intelligence and robotics, human and machines will need to co-exist and collaborate in unprecedented ways.
A colleague and good friend, Professor Franz Josef Radermacher is an expert on the impact of AI on business and society and he has been advising Government on the educational implications of a society in which the capabilities and cost effectiveness of "robots" far exceeds those of human beings, not in traditional repetitive manufacturing environments but is situations where human knowledge and wisdom are critical.
Prof Radermacher argues that education should focus on those applications and processes where human beings will still have an advantage over robots for the foreseeable future, mainly in manual dexterity, creativity and empathy. For this reason, he advocates an educational focus on vocational training and apprenticeships, particularly in the service sector.
Recent Articles, Videos, Presentations and Papers
A comprehensive list of archived articles, presentations and videos can be accessed at my website – http://www.davidwortley.com/conferences.html
The most recent updates are shown below :-
Below is a list of forthcoming conferences – also accessible at http://www.davidwortley.com/events.html
| | | | |
| --- | --- | --- | --- |
| Date | Event Name/ Description | Location | Web URL |
| Sep 6-8 | Game-On' 2017 | Carlow, Ireland | |
| Sep 7 | Westminster Media Forum | London, UK | http://www.westminsterforumprojects.co.uk/conference/growth-in-the-UK-creative-industries-2017/25287 |
| Sep 11-12 | NHS Health and Care Innovation Expo | Manchester, UK | |
| Sept 21st | Westminster Forum on Advertising | London, UK | http://www.westminsterforumprojects.co.uk/conference/native-and-social-influencer-strategies-2017 |
| Sep 21-22 | Serious Games Conference | Singapore | |
| Sep 27-29 | World Education Day 2017 Conference | Dalian, China | |
| Oct 2-3 | Games for Health Europe 7th Annual Conference | Netherlands | |
| Oct 4-6 | ECGBL 2017 European Conference on Game-based Learning | Graz, Austria | |
| Oct 17-18 | World of Learning Conference | Birmingham, UK | |
| Nov 1-3 | BIT 5th Global Health Conference | Taiyuan, China | |
| Nov 9-11 | WCBME 2017 - World Congress on Biomedical Engineering | Xian, China | |
| Nov 14-16 | 2017 WISE Summit: "Co-Exist, Co-Create: Learning to Live and Work Together | Doha, Qatar | http://www.wise-qatar.org/2017-summit-education-coexist-cocreate |
| Nov 16-19 | Immersive Italy – IED European Summit | Pisa, Italy | |
| Nov 28-30 | GIANT Health Conference 2017 | London, UK | |
| Dec 12-13 | UK Digital Healthcare Transformation Summit | London, UK | |
| Jan 21-24 2018 | R&D Data Intelligence Leaders Forum | Basel, Switzerland | https://nextlevelpharma.com/events/life-science-rd-data-intelligence-leaders-forum |
| Apr 9-10 | CGAT 2017 | Singapore | TBA |
| Jul 9-13 2018 | ISAGA 2018 | Bangkok, Thailand | TBA |
If you would like any presentations, videos or documents circulated to my network, I am happy to provide this service free of charge for any material relevant to readers of this newsletter. If you are interested, contact me at david@davidwortley.com.
Best Wishes for a Better Future for all Mankind
David Wortley FRSA
Futurologist, Keynote Speaker, Entrepreneur, Writer, Entertainer, Gamification Guru, 360 Video Pioneer, Thought Leader, Drone Pilot, Imagineer, Lover of Life, Business Coach, Mentor, Facilitator, Early Adopter, Guitar Hero, Broadcaster, Photographer, Visionary, Philosopher, Pragmatist, Innovator, Optimist - these are the roles and attributes I aspire to.
Founder and CEO GAETSS – Gamification and Enabling Technologies Strategic Solutions
Shaping the Future of Business and Society through Human Development and Motivation
President of the European Chapter of the International Society of Digital Medicine
Landline: +441327811827
Mobile Phone : +447896659695
Email : david@gaetss.com, president@isdm.eu
Skype: davidwortley
If you no longer wish to receive these newsletters, simply reply with the word UNSUBSCRIBE and I will remove you from the mailing list.