<![if !vml]>

<![endif]>
January 2017
Key Enabling Technologies Forecast for 2017
ISDM News and Opportunities
IAMUS Smart Cities Launch
Let's Go Dizzy – The Story of the Oliver Twins
Immersive Video Technologies and Applications
Recent Article and Presentations
 Upcoming Events.
<![if !supportLineBreakNewLine]>
<![endif]>
I wish you a very happy, healthy and successful 2017. The beginning of every new year is an opportunity to look into the future and imagine what it will bring. It is a time for both reflections on what has been and resolutions about what could be. Ironically, last January I was so engrossed in the Creative Industries Adaptive Roadmap (CRe-AM) Project focusing on the future of creative technologies that I could not find the time to produce my usual January newsletter with its predictions for 2016.
In 2017, I expect a good deal of my time to be spent in the area of digital medicine, health and well-being, trying to build a successful European Chapter of ISDM and a strong partnership network to support its development. I intend also to continue sharing my experiences and ideas about Gamification and Disruptive Enabling Technologies for other key sectors such as Education, Commerce, Environment and Society and already have presentations and articles accepted for forthcoming journals and conferences in Malaysia, Australia and Singapore.
I hope you find this newsletter interesting and thought-provoking – best wishes for 2017
In this Edition
· Key Enabling Technologies forecast for 2017
· International  Society of Digital Medicine News and Opportunities
· Lets Go Dizzy – the Story of the Oliver Twins
· Immersive Video Technologies and Applications
· Recent Articles and Presentations
Key Enabling Technologies Forecast for 2017
<![if !vml]>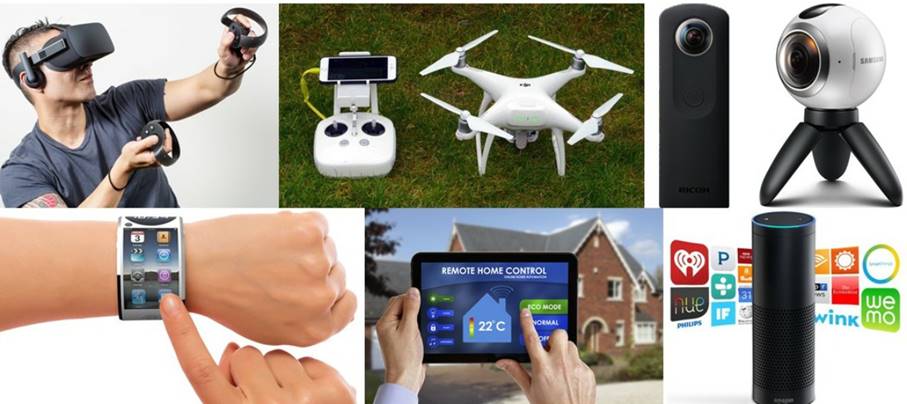 <![endif]>
Some of the technologies that will shape our future and empower our creativity
Every year there seems to be more and more innovative technologies being developed and launched for the consumer market place. These technologies not only attract and empower users across all generations, they also have enormous, often unforeseen and unconsidered, potential to disrupt business and society. These are just a few generic technologies which I expect to have important impacts in 2017.
Virtual Reality (VR) products and services have had a massive promotion over recent months. In 2017, I expect that some of the technology-related barriers to growth of VR headsets will gradually disappear and VR headsets become lighter, cheaper and more immersive. Devices which make the creation of VR content and the control of navigation in a virtual world will also become much more affordable and powerful. We already have 360 degree and 3D video available in mass applications such as Facebook and YouTube and I expect to see many more creative businesses exploiting this opportunity.
Drones for professional use are also likely to take off in a big way (excuse the pun) in the coming year, enabled by developments in artificial intelligence and sensor technologies that not only make the drones easy to use but also safe and reliable. Like the VR products and services, drones will also benefit from advances in camera technologies and, for consumer use, I expect the main applications to come from making aerial videos and photos. On a personal note, I was very sad to see that the company that developed my chosen drone (3DR Solo) are ceasing manufacture and support for their drones. I have been very impressed with the 3DR solo drone and will continue to use it for video and photography.
360 Degree Cameras like the Theta S and Samsung Gear 360 are likely to see increased competition in 2017 as it becomes easier to publish immersive videos onto the internet and social media platforms such as Facebook and YouTube. I have just begun to explore live streaming of 360 degree video via Youtube and Google Hangout and although it is not straightforward at the moment, I am certain that we will begin to see the use of live streaming of events in 360 degrees as commonplace by the end of the year. Unfortunately for me, my rural home has such poor broadband connectivity from BT that it is very difficult for me to explore and develop the use of these technologies in a practical way.
Wearable Technologies such as smart watches and smart clothing will see some interesting innovations in 2017 as their use for personal health and well-being gathers momentum and new combinations of disruptive technologies become possible. The most interesting recent example I saw was "smart shorts" fitted with embedded sensors and vibration devices linked to GPS and sat nav applications on the mobile phone. These shorts have the potential to direct you to chosen locations by vibrating on the side of the body representing the direction you need to walk.
Smart Home Technologies are also likely to see a bigger penetration into the consumer market as more sensor devices, better mobile applications, cloud computing and artificial intelligence become increasingly affordable.
Voice Controlled Media Devices such as the Amazon Echo smart speaker system are likely to see some interesting new applications in 2017 as the technologies which potentially limit their capabilities and impact their costs become more powerful and increasingly affordable.
In summary, the technological constraints which impact the functionality and costs of new devices will continue to be eroded as the key technologies which are likely to shape our future develop at exponential rates. Although I love the empowerment that all these developments bring, I continue to be nervous about the impact of these technologies on humanity and the implications of our growing dependence on them.
International Society of Digital Medicine News and Opportunities
<![if !vml]>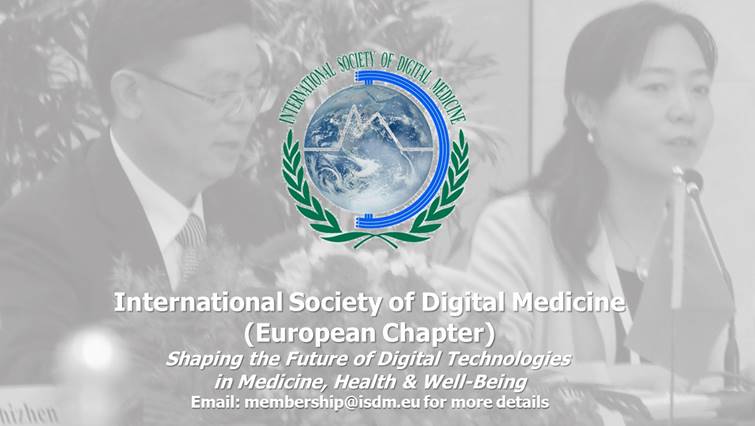 <![endif]>
The ISDM European Chapter Initial web page (www.isdm.eu)
It was in June in Nanjing in 2016 that I found myself invited to the inaugural International Society of Digital Medicine Conference to make a presentation on my experiences of wearable technologies for health applications. Just six months later, I am honoured to have the opportunity to establish the European Chapter of ISDM.
To celebrate the launch of the European Chapter of ISDM, there will be a special European Edition of the Digital Medicine Journal featuring, papers, reviews, editorials and letters from a number European members of ISDM to whom I am grateful for producing submissions for the Journal in a tight timescale.
I am now in process of choosing a base for a UK Digital Medicine Research Centre (UKDMRC) to act as a hub to a European network of scientists, practitioners, academics and technologists pioneering the application of digital technologies to medicine, health and well-being. The primary focus of the UKDMRC will be the study and exploration of which, where, when and how digital technologies will impact the future of medicine, health and well-being. My aspiration is to make membership of ISDM a respected and recognised accreditation of those individuals and organisations pioneering the use of digital technologies for the diagnosis, treatment and prevention of medical conditions.
We are now inviting ISDM members to nominate outstanding individuals and organisations to apply for membership status and also offering the opportunity to non-members involved in these technologies and applications to apply for membership. Applications and nominations for membership will be reviewed every 3 months and a portfolio of membership benefits is under development.
Anyone interested in ISDM membership can contact membership@isdm.eu for more details
IAMUS Smart Cities Launch

<![if !vml]>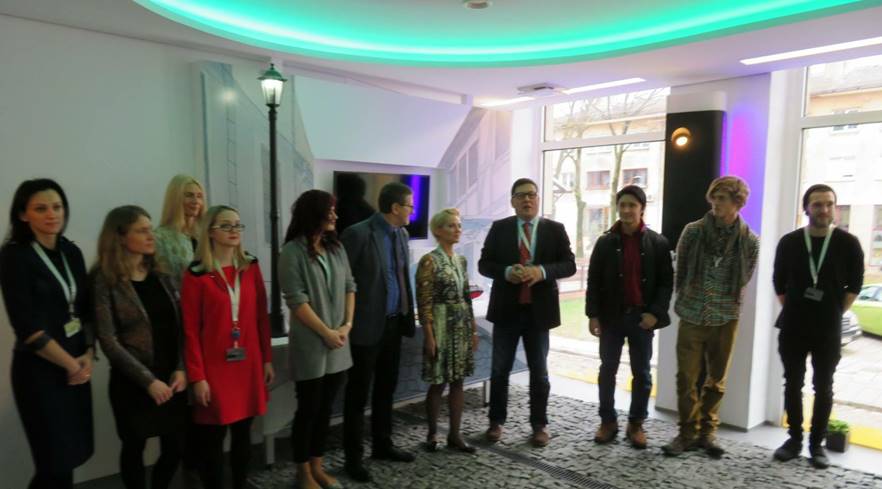 <![endif]>
Oliver Goh and the IAMUS team at their Smart Cities Launch Event in Klaipeda, Lithuania
It was a great pleasure and honour to be invited to the launch of a Smart Cities and Cultural Technologies Centre held on December 16th in Klaipeda, Lithuania. The IAMUS (named after a Greek God) centre is led by Oliver Goh and its mission is to become a leader in smart technologies for cities and buildings, thus boosting the local economy and building the creative potential of young Lithuanians in the Klaipeda area.
Klaipeda is a beautiful town with a fascinating history. Located on the Baltic sea, it is blessed with a harbour that does not freeze in Winter. It is this location and climate that has been responsible for its strategic importance as a trading post and a stopping place for many cruise ships in the summer. Klaipeda is shortly due to be the Cultural Capital of Lithuania with aspirations to become the cultural capital of Europe in 2022. A successful IAMUS centre demonstrating advanced creative uses of technology is an important aspect of these plans.
Oliver Goh and I collaborated on an initiative called SHASPA which used disruptive technologies to blend physical and virtual spaces. In 2008, we were already demonstrating the use of mobile devices and virtual environments to manage smart homes as part of our collaboration. Click here to watch as 360 degree video of the actual launch ceremony.
The launch event with Oliver and his team led by Asta Lubyte was a great success and provided me with an opportunity to renew my acquaintance with Guitar Hero, including a bit of "air guitar" jamming with an excellent jazz saxophonist "real musician".
To learn more about IAMUS, visit https://www.facebook.com/iamusiot/
Let's Go Dizzy – The Story of the Oliver Twins
 <![if !vml]>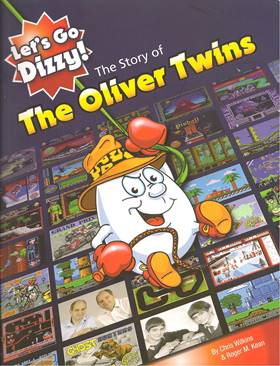 <![endif]>
A New Book from the Oliver Twins, Founders of Blitz Games and Games Industry Legends
I was lucky to receive an early Christmas present from Andrew Oliver – a pre-release copy of his and his twin brother, Philip's book charting their distinguished history as pioneers of the British Independent Games Development Industry. I recall first meeting Andrew in the 1990s when he spoke at a Chamber of Commerce event and our acquaintance was renewed when I visited Blitz Games during my time at De Montfort University.
Indirectly, Blitz Games had a big influence on my career, since it was a lady called Mary Matthews, then working at the West Midlands Regional Development Agency but later at Blitz Games, who played a large part in the establishment of the Serious Games Institute (SGI) at Coventry University where I became the Founding Director in 2006.
At the SGI, we had most contact with Trusim, the Serious Games Division of Blitz Games, who did some really innovative work, especially in the medical simulations area.
The SGI sponsored the Oliver twins in their award of honorary degrees and I will never forget the pride that their parents felt when they saw their sons being honoured in this way.
Let's Go Dizzy is a great exploration of video games history and a very human story. You can obtain copies from Fusion Retro Books (www.fusionretrobooks.com) ISBN 9780993131585.
Immersive Video Technologies and Applications
 <![if !vml]>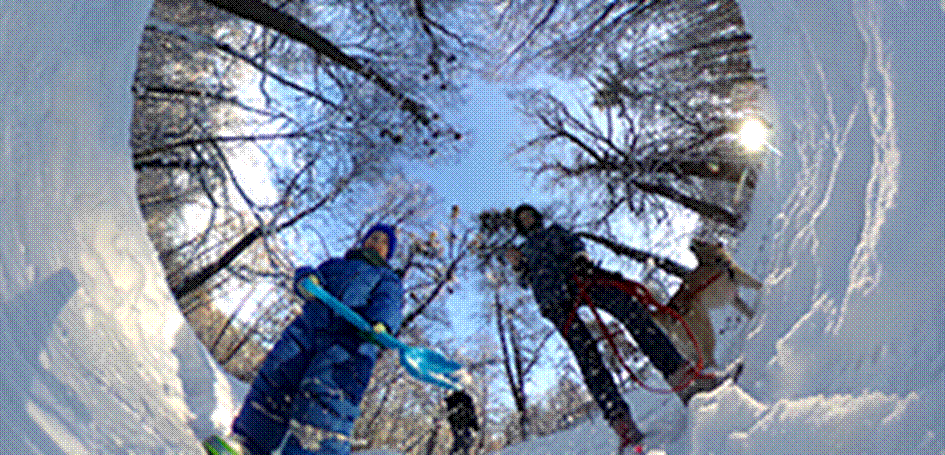 <![endif]>
Example 360 degree still image from Theta360.com (Click here to view in 360)
One of the most promising growth opportunities for 2017 and beyond is the use of technology to enhance and share sensory experiences. Virtual Reality, Augmented Reality and Mixed Reality are all examples of how technology can extend, enhance and share experiences with other humans in ways that independent of space and time. I believe that human beings have a fundamental need to communicate and share their experiences with other humans. The tools available to empower us to do this have been very limited throughout most of human history. Most of the disruptive developments in history can be traced back to quantum advances in communication technologies which break down the barriers of time and space.
Language, writing, roads, books, canals, railways, telegraph, telephone, aviation, cinema, television and the internet have all had a major impact on the status quo and today we have at the disposal of much of the civilised world unprecedented access to technologies that allow us to share our experiences with a global audience.
The use of social media like facebook and YouTube to post photos and videos generates exponentially increasing communications traffic and we now stand on the edge of yet another quantum leap with consumer access to high quality 360 degree video that will enable us to not only record and archive experiences that can be shared with generations to come, but also, as time goes by, to be able to share them in real-time, as described earlier in this newsletter.
Click here to view Klaipeda Christmas decorations in the market square and here to experience a drone flight over the frosty fields of Northamptonshire.
Recent Articles, Presentations and Papers
A comprehensive list of archived articles, presentations and videos can be accessed at my website – http://www.davidwortley.com/conferences.html
Upcoming Events Listing
Below is a list of forthcoming conferences – also accessible at http://www.davidwortley.com/events.html
| | | | |
| --- | --- | --- | --- |
| Date | Event Name / Description | Location | Web URL |
| Feb 19-23 | HIMSS17 - Annual Conference and Exhibition | Orlando, USA | http://www.himssconference.org/about/general-info/about-conference |
| Mar 3-4 | ICCE 2017 - 3rd International Conference on Creative Education | Kuala Lumpur, Malaysia | |
| Mar 8-10 | ABSEL 2016 - Association for Business Simulation and Experiential Learning (ABSEL) | Myrtle Beach, USA | |
| Apr 3-6 | ISDE Summit | Sydney, Australia | |
| Apr 10-11 | CGAT – Computer Games and Allied Technologies 2017 | Singapore | |
| May 10-12 | E-Health Week 2017 | Malta | |
| May 26-28 2017 | Technology, Knowledge and Society 2017 | Toronto, Canada | |
| Nov 21-22 | WOHIT 2017 - World of Health IT Conference | Barcelona, Spain | |
If you would like any presentations, videos or documents circulated to my network, I am happy to provide this service free of charge for any material relevant to readers of this newsletter. If you are interested, contact me at david@davidwortley.com.
Best Wishes for a Better Future for all Mankind
David Wortley FRSA
Founder and CEO GAETSS – Gamification and Enabling Technologies Strategic Solutions
Shaping the Future of Business and Society through Human Development and Motivation
President of the European Chapter of the International Society of Digital Medicine
Landline: +441327811827
Mobile Phone : +447896659695
Email : david@gaetss.com, president@isdm.eu
Skype: davidwortley
If you no longer wish to receive these newsletters, simply reply with the word UNSUBSCRIBE and I will remove you from the mailing list.